It's Thyme for Yogi Tea!
The health benefits of Yogi Tea, the beverage of choice for Kundalini Yoga practitioners, are well known:
Improves digestion

Increases circulation,

Purifies the liver

Strengthens the circulatory system

Helps the lungs and respiratory system

Boosts the immune system
One story even goes that during an epidemic in India in the 1940s, soldiers were given Yogi Tea to drink in their canteens instead of water and thereby escaped the effects of the disease.
And especially given its beneficial effect on the lungs and immune system, is it possible to improve Yogi Tea and make it the perfect Corona Cocktail for our immune-challenged times? 
Yes – and by simply adding one additional ingredient. (Hint: it's in the article title!)
Here is the standard ingredient list for making a personal batch of Yogi Tea:
1 Gallon Water

1 TBSP cloves

2 TBSP whole green cardamom pods (

cracked

before boiling)

1 TBSP

whole

black peppercorns 

3-4 inches (8-10 cm) of fresh ginger root,

thinly

sliced

5 sticks cinnamon 

1 tea bag, Black Tea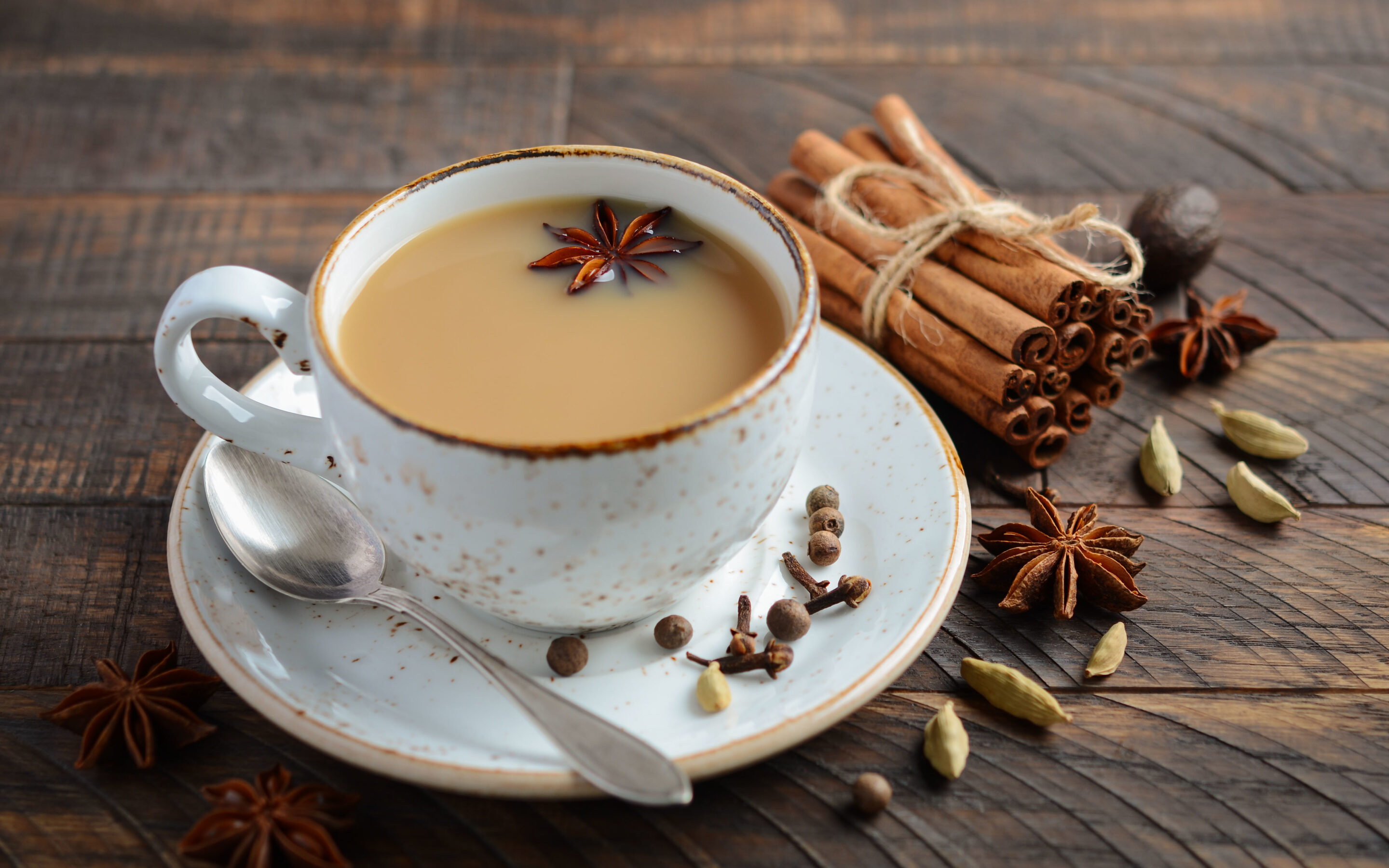 The health benefits of cloves, cardamom, black peppercorns, cinnamon, and ginger are well-documented, but the addition of black tea always seemed mysterious to me.
The standard reason for using black tea was that it contained tannin to help the assimilation of spices (and also as a mild caffeine substitute for those who use it as a substance for coffee).
Being caffeine sensitive I used decaffeinated tea. However, if you want to get the tannin content without the caffeine and, more importantly, boast the health benefits of Yogi Tea, then consider using thyme tea instead of black tea.
Thyme tea traditionally was used to support the healthy function of the thymus, the instrumental gland of the immune system. And like black tea, it is also a good source of tannin.
Besides boosting of the immune system, thyme tea also relieves menstrual cramps, soothes indigestion, promotes cognitive strength, aids sleep, prevents infections, protects against chronic disease and heals respiratory conditions.
Bring Water to a boil

Add all the spices except the thyme tea bag.

Boil 30 -45 minutes

Finally add thyme tea bag and boil another 5 minutes
Your new improved Yogi Tea may have a stimulating new overtone to its fragrance!
Leave the tea on a very low simmer if you plan to drink it throughout the day. Otherwise, strain out the spices, remove the tea bag and refrigerate the rest for up to one week.
You may sweeten to taste (only use honey after the tea cools below 104F or 40C). If your digestion is sensitive to the spices, you may add milk, vegan or otherwise.
And if you are pressed for time, just use thyme and enjoy a pure cup of this amazing herb by itself. Cheers!
View Upcoming Teacher Trainings Here:
View Mehtab's Other Newsletters Here: